Kristina with a K
1 Update, 63 Photos, 9 Videos
---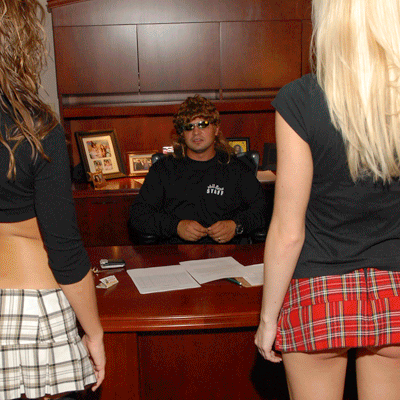 This 22 year old foreign exchange student comes to us from Russia. Her name is Kristina... Kristina with a K! You should hear her say that with her sexy accent... oh my! That alone can get the blood flowing if her super long, thick, and full head of blonde hair doesn't!
Now that we know how beautiful Kristina's hair is, let's talk about the rest of her. She has gorgeous green eyes, an exotic european high cheek boned face, lovely little titties, and she is packing a bit of a full booty back there as well! She is kind of tall, at 5' 7" and her legs are long, sexy, and stunning! Wrap them around me... PLEASE!
Kristina's education here at Face Down Ass Up Universtiy did not last long due to Visa visit limits. We were able to get one naughty schoolgirl yearbook set though. If you want more of Kristina, my Amateur Teen Multi-Model site has a total of 2 updates, including 9 sexy videos, which you would have access to as well with your FDAU Hall Pass!
Be sure to check out Kristina's naughty schoolgirl set in which she puts her beautiful hair into pigtails for. There is a part of the video where she is busted, mistakenly saying a word that she should have kept to herself, or at least waited until her husand had taken the nap that he ended up taking. Read more about this most awkward event on the set page.
Continue reading as a member...