Dorm Room Move In
141 Photos, 1 Video
---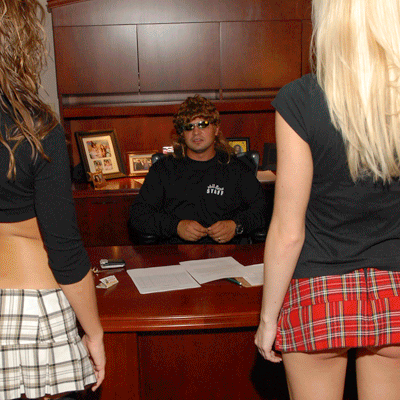 This first set of Holly is really hot! I remember I could not stop shooting. I ended up with 141 pictures of her. Toward the end of the set... when she started rubbing / moving her panties over the top of her pussy... I was like... pulled in by a tractor beam from Star Wars or something! If you were there... you would have heard the Nikon click, click, click, click, click, click, click...
The video... the entire concept is stupid. I am embarrassed to have come up with it... but when the girl is the way she is... you gotto do what you gotto do :) It's a dumb concept that I was some dood at FDAU University that goes around with his camera and takes pics of girls... LOL!
Holly just happened to move in and was "fresh meat". Interesting... it is... to watch how Holly reacts to my camera. If I would have been a little more laid back and confident... I could have gotten way more out of her... but whatever! The interesting thing I was talking about though... is when she touches her crotch up on the bunk bed. You can tell that her instincts kicked in and she just did it. AND THEN... the little pussy slap n' tap! Oh MY!
I bet she is a firecracker in bed... hehehe!
Get your password!