Chrissy Pee
1 Update, 48 Photos,1 Video
---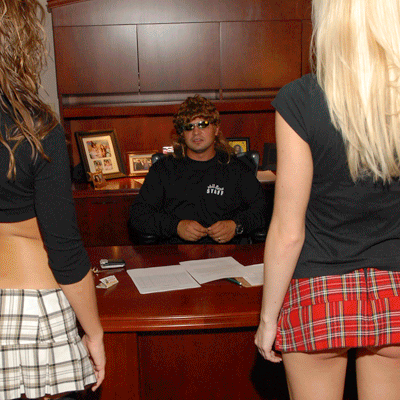 This 22 year old stripper just enrolled into the Senior class of Face Down Ass Up University, as a very naughty schoolgril! Chrissy Pee fucked herself in the ass for her first yearbook shoot. I am not surprised by this, she did say that she wanted to major in Ass-Ology!
Her real first name is Chrissy, and believe it or not, but the first letter of her last name is in fact a "P". P for perfect, because another truth about Chrissy is that she likes to have kinky pee sex. I hope by now, that you know why her stage name is Chrissy Pee.
This little Mid Western girl with dark brown and naturally curly shoulder length hair, turned out to be a liar. She "forgot to mention" that her tits were fake during enrollment, and if you ask me... it wasn't a good boob job either! But, if I were to fuck her... I would still yank on em, spank em, and slap the shit out of em! After all, tits are tits... and lies, whether small or big or "forgot"... are still lies.
The fact that Chrissy and her boyfriend both lied to me about the fake tits, gives me that much more joy to have her nasty girl content on the Internet for all of you curious guys out there to see and perv on... ... f o r e v e r! I know, I am a spiteful fucker... lol!
I hope you enjoy the content that I shot, of this little whore in her schoolgirl uniform!
Get your password!