| | |
| --- | --- |
| Title | Self Fucking Schoolgirl |
| Status | Original |
| Photos | 71 |
| Videos | 2 |
| Runtime | 00:04:20 |
| Release Date | 2017-06-08 |
Self Fucking Schoolgirl
Teen Kasia
---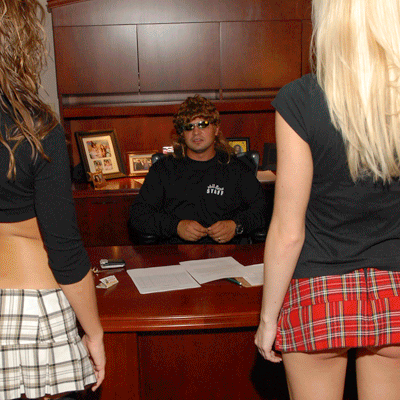 Teen Kasia went to a fraternity party at a local public college campus, and look what turned up on the Internet. Apparently, she was dared to take photos and videos in her naughty schoolgirl uniform. I use the word naughty heavily, because after looking through these pictures... it's quite apparent that Kasia went to the party with no panties underneath her micro mini skirt. And that... is NAUGHTY!
I can only imagine, that every single guy at that party was being driven absolutely insane. I know I would be. Seriously, think about it. If you were at a party and Teen Kasia showed up in that slutty schoolgirl uniform... whooooooooaaaaaaah! The more I think about it, the more I realize that I would actually be breatheless. I would be fucked up for sure.
Her uniform, a red half-hoodie with no bra underneath, a red plaid schoolgirl skirt with no panties, red thigh high socks, and Euro platform sneakers! Are you kidding me? A dream come true!
So this dare resulted in 71 amazing pictures and 2, even more amazing videos! The set of photos includes topless shots, all fours position, pussy and ass shots, a few amazing shots with her finger stuffed up into her tight teen pussy, and a couple of ass spread shots.
The first video, it makes me feel as if I were there at the party, because I would have dared Kasia to fuck herself with a dildo while standing up too. What an intense porn video this is, Kasia self fucks the shit out of that pussy, all the way up and to her orgasm.
The second video, it's more like a video clip... but regardless, it's a unique video for sure. It starts out with Kasia's hot little lips wrapped around a beer bong tube and an entire wine cooler getting dumped directly into her tummy. Fucking hot! Then she wonders out to the grass, squats, and takes a pee.
I am forever grateful for the Internet, how about you? :-)
Watch Kasia sucking on a beer bong, getting drunk, and peeing in the yard!
A meaningful collection is built over time, with hard work and experiences.
Designed for All Devices
All phones, tablets, laptops, desktops, cinema screens, and HDTV's
The Platinum Pass:
☆☆☆☆☆
---
* The Platinum Pass Site List: brattybrittany.com, facedownassupuniversity.com, meganqt.com, nextdoornikki.com, phil-flash.com, taylortwins.com, teenkasia.com, tiffanyteen.com

| | |
| --- | --- |
| Updates | 2,285 |
| Girls | 70 |
| Photos | 277,852 |
| p-f's Secret Stash | 73 |
| Selfies | 47 |
| Outtakes | 844 |
| Videos | 2,793 |
| Webcam Videos | 220 |
| Webcam Screenshots | 916,206 |
| Animated Fun | 2,500 |
| Sites * | 8 |
Choose Your Membership: Epoch w/PayPal
---