Model Data Princess Blueyez
---
Content Table

| | |
| --- | --- |
| Updates | 2 |
| Photos | 97 |
Bio Table

| | |
| --- | --- |
| Country | U.S. |
| DOB | Aug. 17 |
| Age | 18 |
| Height | 5'5" |
| Weight | 128 lbs. |
| Bust | 32-C |
| Shoes | 7.5 |
| FDAU Class | Freshman |
Princess Blueyez
2 Updates, 97 Photos
---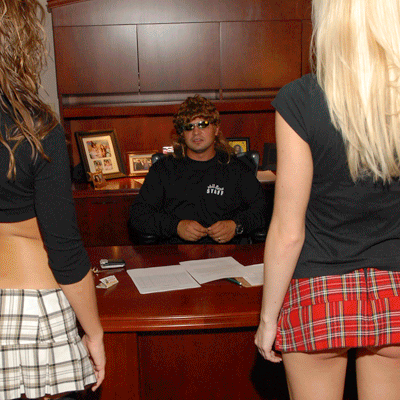 Cass is the ultimate amateur teen model. She had everything you could want... she was 18, gorgeous blue eyes, pretty face, slender, nice full C-cup breasts, long and nicely shaped legs, a cute little butt, and of course... she has that little tramp stamp across her lower back. Oh... to be looking down at that from behind!
Cass pretty much sums it up with her lengthy text below... so I will leave at that, for now.
---
---
Hey guys and gals! It's me, Cassandra, a.k.a. Princess Blueyez, you can call me Cass for short. Anyways, I`ve been around the NN Scene for a little while... I used to be a NN cam girl, but I was given the opportunity to be more and I decided to take it!
Right now I am in college studying business. When I'm not going to school I'm hanging out with my friends.
The newest and greatest feature to my site would have to be the video clips. It's an awesome PF idea.
Basically, I started shooting a video clip to go along with every picture set. So with the newest galleries, you'll see what really happened during the shoot. The clip might be sexy, or funny or even of me just hanging out.
It's a great way to get to know me better or to just see more of me, period! I didn't think you`d complain.
I love posing for the camera and teasing you. Inside you'll find me posing everywhere! In the house or the apartment, at the car wash, in the tub, at the park, in the Hummer, in the garage, at restaurants, at the beach, and even in the FDAU University Dorm room!
Let's just say that I'm not that shy. I like the excitement of knowing that I might get caught posing in public or that someone may just be watching and enjoying the sight.
I have to say, I cannot get enough of my hot girlfriends. Did you know that before I had my site, I was invited to shoot with Megan QT and Tiffany Teen? We shot the Triple Shoot! Since then I have had the pleasure of sharing baby oil with Megan, touching Nikki like you know you wanna, bathing with Krissy Love and let us not forget our Cola War! And of course there was the famous 5 and 6 pack shoots...I am getting all hot just thinking about it.
The quality of my HD videos is amazing. You can see me dousing myself in baby oil, dancing on the stripper pole, working out and a lot more!
Also, included in my video collection is the original video from the Triple Shoot, 5 and 6 Pack, and all of my other girlfriend shoots.
Well, thanks for visiting my site. I'm sure that you'll love it!.
A meaningful collection is built over time, with hard work and experiences.
Designed for All Devices
All phones, tablets, laptops, desktops, cinema screens, and HDTV's
The Platinum Pass:
☆☆☆☆☆
---
* The Platinum Pass Site List: brattybrittany.com, facedownassupuniversity.com, meganqt.com, nextdoornikki.com, phil-flash.com, taylortwins.com, teenkasia.com, tiffanyteen.com

| | |
| --- | --- |
| Updates | 2,285 |
| Girls | 70 |
| Photos | 277,852 |
| p-f's Secret Stash | 73 |
| Selfies | 47 |
| Outtakes | 844 |
| Videos | 2,793 |
| Webcam Videos | 220 |
| Webcam Screenshots | 916,206 |
| Animated Fun | 2,500 |
| Sites * | 8 |
Choose Your Membership: Epoch w/PayPal
---