| | |
| --- | --- |
| Title | Naughty Exchange Student |
| Status | Remastered - Final |
| Photos | 49 |
| Animated Fun | 53 |
| Videos | 1 |
| Runtime | 00:12:39 |
| Release Date | 2016-01-16 |
Naughty Exchange Student
Makenzie
---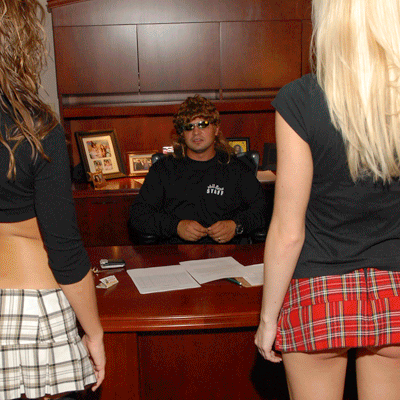 Dean phil-flash is back at it again. Bringing them in from Scottland, or England... somewhere from over there in the U.K. anyway.
This set was a fun one, Makenzie set the mood right off the bat. When she came out with the outfit on, with an English accent, she said...
---
---
That got me excited to shoot immediately. It also gave me the idea of making this set a "foreign exchange student" set. So...
Face Down Ass Up University's foreign exchange program has a new schoolgirl with big ass boobs. Makenzie... from England. She debuts as an instant senior. She's only 18 years old, but she is showing all of the goods... which makes her a senior.
She was not hesitant at all to pose her fully nude DD boobs for the Dean's camera. She willingly showed her alrady been fucked pussy and even a few shots that include her... well... thongless butt crack :)
Remember when I said I got excited about this set... well, seeing Makenzie on all fours (like a dog), with her phat ass up in the air, her face down (where is should be), those goddamn white cuffed socks and black platform Mary Jane's on... yup... Dean phil-flash was fucked again.
When makenzie first came to shoot, she mentioned that she did not want to do any leg spreading or anything slutty like that... HAHAHA --> skim the video to 10:00 and take a listen... you will see and hear smooooooothness in action. I got Makenzie to spread her wings and fly American Airlines!!! Yesssssss! Her Mum will surely be proud...
There are 53 animations that I made from this set. A couple of which are really good moving visuals that will leave you craving more.
This set includes 00:12:39 FULL HD video and there are 49 full resolution premium pictures, plus the Animated Fun zip file download.
A meaningful collection is built over time, with hard work and experiences.
Animated Fun Showcase Naughty Exchange Student
Animated Fun Disclaimer: Please be advised that the animations I created here are for fun. They may or may not depict actual events. They are strictly for fun and fantasy.
Designed for All Devices
All phones, tablets, laptops, desktops, cinema screens, and HDTV's
The Platinum Pass:
☆☆☆☆☆
---
* The Platinum Pass Site List: brattybrittany.com, facedownassupuniversity.com, meganqt.com, nextdoornikki.com, phil-flash.com, taylortwins.com, teenkasia.com, tiffanyteen.com

| | |
| --- | --- |
| Updates | 2,285 |
| Girls | 70 |
| Photos | 277,852 |
| p-f's Secret Stash | 73 |
| Selfies | 47 |
| Outtakes | 844 |
| Videos | 2,793 |
| Webcam Videos | 220 |
| Webcam Screenshots | 916,206 |
| Animated Fun | 2,500 |
| Sites * | 8 |
Choose Your Membership: Epoch w/PayPal
---