Brandy's Box
2 Pic Sets | 2 Videos
---
Brandy's Box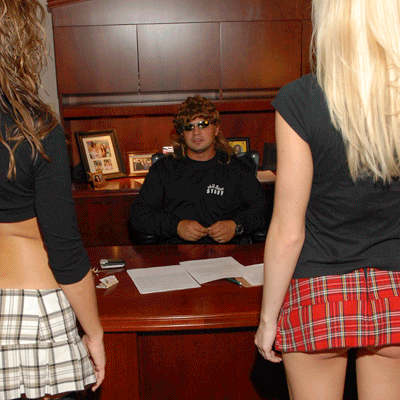 Brandy is a sexy and submissive Southern girl, who recently enrolled into Face Down Ass Up University's Freshman Class. What makes her sexy? Her smile, those perky little tits with nipple peircings, her back with the tramp stamp tattoo, those long and slender legs, and finally, THAT TIGHT ASS... all make her extremely sexy. What makes her submissive? Well, I don't know why she is, maybe we could ask her Daddy about that, but I do have knowledge, pictures, and videos that prove that she is in fact quite submissive! What makes Brandy a Southern girl? She likes her beer in a bottle, she has sexy Southern drawl and the fact that she was born and raised there... duh! Wow, after writing this paragraph... Brandy has become sexier than ever to me, and my twisted mind has taken a dive into the Deep South!
There are many many things that are sexy about Brandy, as mentioned above, but the one thing that fucks me up big league... would be her back! Imagine this, you are fucking her from behind doggy style and your eyes are darting back and forth between looking at her asshole, her butt cheeks doing "the wave", and her lower back tattoo, which reads "Daddy's Little Girl". At pull out time, you take aim and blast a big one all over that fucking tramp stamp. Then, as you admire your masterpiece made of giz... think of how proud her Dad really is... that his lovely daughter got into this biz! Ok, that's enough of my Brandy's Box back fantasies and horrible rhymes... ha!
Brandy's submissive nature is fascinating to me. She was late for one of her yearbook shoots, so I had one of my faculty staff spank her ass with her own ruler. Mr. No Mercy had no mercy on that tight teen ass, it went from a nice olive color to bright pink after lots and lots of swats. She took every one of them with a smile... at least until towards the end of the video, at which point I think she may have had enough. This is just one example of Brandy's submissive behavior... there are more examples throughout the site. To be a bug on the wall in this girl's bedroom...